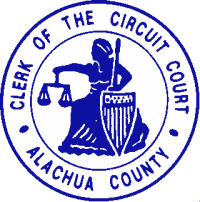 Welcome to the Alachua County Clerk of Circuit Court's
Legal Information Network Data Access System (LINDAS)
for Court Information.
Additional Information Now Available
In addition to on-line access to all available document images in their cases for attorneys of record, other attorneys now have on-line access to non-confidential documents. In confidential case types only attorneys of record will have on-line access to document images and other case information.
Electronic images are not available for all documents filed with the Clerk's Office. They are not created for certain especially sensitive documents, such as adoption records. Also, documents filed before 2001 are not available electronically. If there is an accessible electronic image, a looking glass symbol will appear beside the document entry on the progress docket. The viewer can access the image by clicking on the looking glass.
On-line attorney access to document images is provided by subscription only. This program has been tested. However, please contact the Clerk's office if you identify a situation where a document image is displayed outside the limits stated above.
J.K. Irby
Clerk of the Circuit Court
NOTICE
With regards to the Juvenile electronic records you are viewing, not all of the information in the physical court file may be present. Each user's level of access to the court file and, by extension, to the electronic file, is determined by statutes or rules that govern the confidential nature of juvenile proceedings.
To view images on this site, you must have Adobe Reader or another application capable of displaying PDF files installed.